Innovative Technologies and Free Resources for Manufacturers
May 11, 2022 | 11:00 am CT
Join us to learn more about the Sustainment Platform brought to you by TMAC and Sustainment.
You will learn how to use the platform to:
Claim and build your profile on Sustainment

Find and network with local suppliers and partners

Showcase your business so people can easily find you and your capabilities

Discover new business opportunities

Prepare for doing business with the U.S. Air Force and other defense opportunities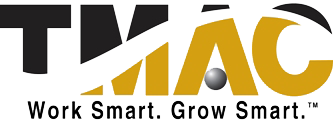 Free Tools Available to Manufacturers and Suppliers Through Sustainment and the Texas Manufacturing Network
Expand your local network: Use Sustainment's manufacturing search engine to discover, connect to, and collaborate with a broader network of local partners and suppliers.
Showcase your business: Enhance your online presence and highlight your capabilities, certifications, and small business classifications to local partners, DoD procurement teams, and other potential customers with the information they need to find and vet you.
Discover new opportunities: Directly access current RFQs from multiple sources that are intelligently mapped to your capabilities to help you explore and expand into new markets, including defense, aviation, and aerospace.
Leverage advanced AI. Participate in Sustainment's advanced AI engine that scans technical data from enterprise procurement teams to associate part requirements to your manufacturing capabilities so that you can seamlessly be found by new customers.
Access support resources. Connect to curated federal, state, and local manufacturing programs and resources that are dedicated to specifically help your business succeed.
________________________________
Sustainment's unique platform efficiently connects manufacturers, service providers, the Department of Defense (DoD), and other relevant organizations to streamline vendor discovery and improve supply chain utilization within the United States. The application allows manufacturing companies to leverage technology and grow their business by providing a bespoke platform to distinctly market themselves, find new partners and suppliers, identify new business opportunities, and diversify their streams of revenue.
Sustainment is working with the US Air Force to help them localize their manufacturing requirements and automate many of their vendor registration requirements.
Join the network for free! Simply claim your profile to make your services available to the US Air Force and other procurement organizations.